That's about how far I feel I am going on this learning curve!
At the beginning of this year I set myself a target to write my first full length draft of a book. I didn't think it would be easy. However I also didn't expect to have to learn so much about myself either.
The theory of writing is easy, there's one main rule....
So why in the hell do I find this so hard? I can't seem to settle into a writing routine, mainly because our lives don't seem to have a stable routine. And then when I do find a day, like today for example when I have a glorious amount of time to myself where I could write, I find I can't. Please, don't say it, I can already hear my Grandma telling me there is "no such word as can't." I know there isn't, I know this is all in my head and I just need to get over it but as Mr Gaiman nice puts it, "it's that easy and it's that hard."
Link to
original
and some other amazing quotes
My realisation today is that I am a very emotional writer. I don't mean in terms of my actual writing, although I do hope that is packed with emotion, I mean if my emotions are slightly off kilter then I really struggle writing. Take today a great opportunity wasted because all I wanted to do was this: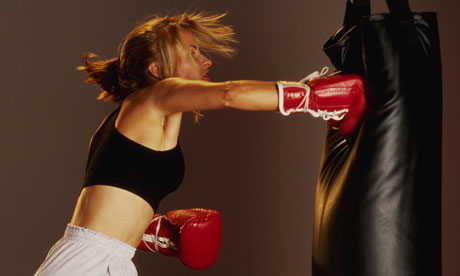 After all it would have been better than someones face! Then I just ended up in a self-perpetuating cycle of anger, getting angry with myself for letting my emotions get the better of me. Allowing logic to take over I realised that this is me and it's going to happen over and over again, so I can stand there screaming every time or I can find a coping mechanism and fast before I run out of time!!
Tea? Apparently not, though very tasty (Thanks Deb for the pin!).
A walk in the fresh air. Apparently tweeting birds are good for the mood, or so I've heard. Ok this one helped a little bit, and much better than the hours of procrastination on the internet!!
But do you know the one thing that helped more than anything today was my friends! You guys between you all defused the ticking bomb, making me feel more balanced and ready to face the screen.
Even though I may not have made the headway I wanted to in terms of writing today I know a little more about me and I'm a step closer to working out how to do this!! Oh to have worked all this out when I was younger.
Can you pin point what you have learnt about yourself during your writing journey? Are you still learning more every day? And is that the point, do we write to learn more about who we are?